AINS GROUP Virtual Mayor™ Challenge
Join before 11th of October!
What city do you want to live in? Do you have ideas on how to serve citizens, businesses, infrastructure or buildings better? And most importantly – do you want to be a part of the change, to see your ideas implemented in real life?
AINS Group Virtual Mayor™ Challenge is a smart city bizhack for startups organized by AINS Group and RecoTech. The Challenge seeks best ideas and solutions for smart cities, which could be piloted and implemented in real world smart city projects.
The winners of the challenge will present their projects at RecoTech on November, 18.
Imagine
A smart city being designed, built and lived in.

A Virtual Mayor providing information and services in the smart city to businesses, citizens and the municipality
Virtual Mayor Challenge
What is your business idea or digital service which would help serve buildings, infrastructure, businesses, citizens and the municipality using common Virtual Mayor data platform?
Presume
The city is a true smart city
A digital twin exists
IoT and 5G exist and help in providing real time information
A Virtual Mayor data platform exists for storing and using information
Who is this challenge for?
Good ideas need time and a team to execute them, and we are open to both well-developed and early-stage innovations. Whatever stage you are in, we have something to offer.
Early-stage teams
You have an idea or MVP and the drive to make a product or a service out of it? Virtual Mayor Challenge offers you a number of unique opportunities to start:
get coaching from industry professionals 

a possibility to book speed meetings with selected companies to pitch your idea

increase your visibility and start building a professional network 

pilot your idea in the biggest smart city project in the Nordics
Let's get started!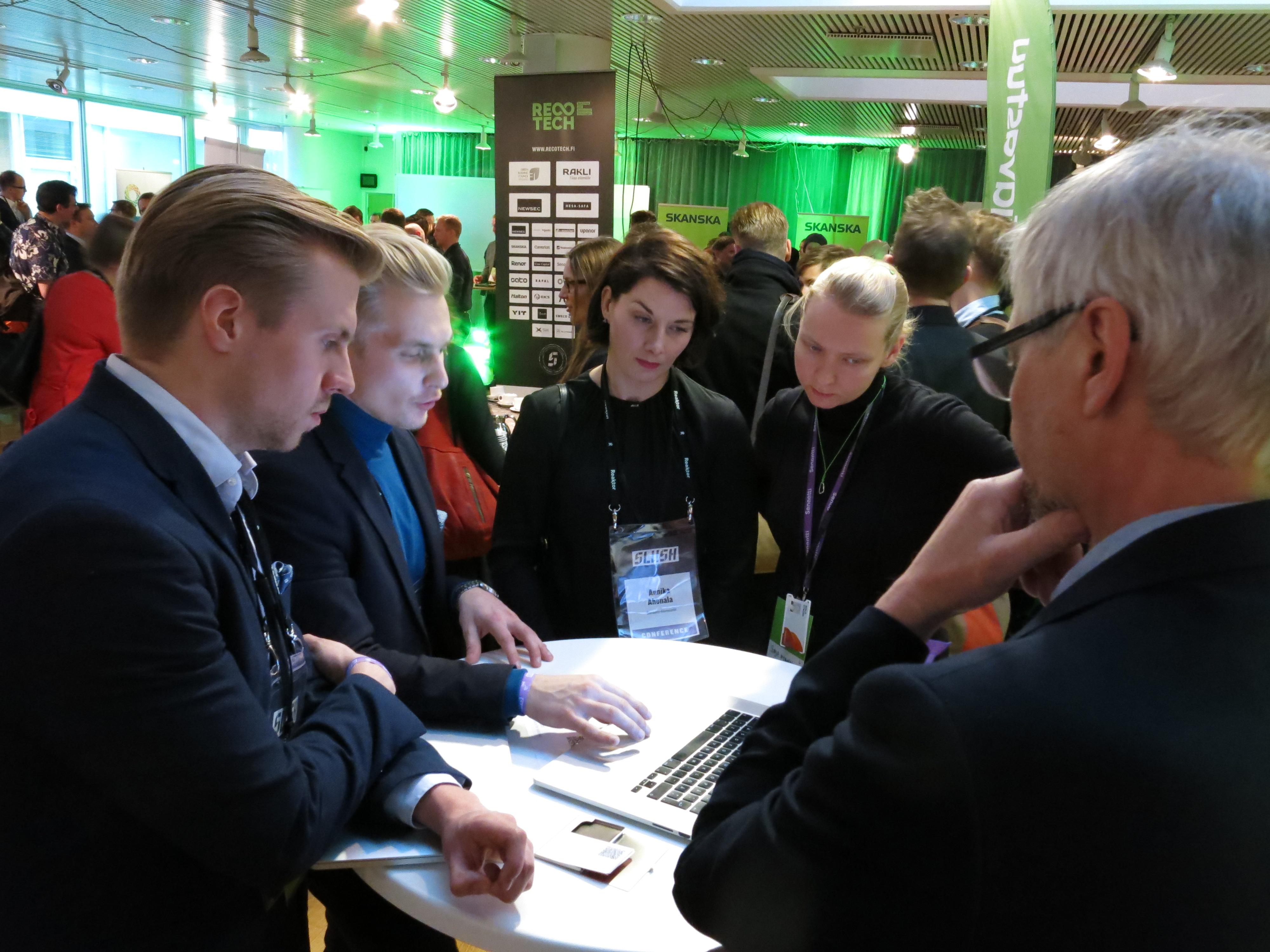 Scaleups & later-stage startups
You have a product or a service, and a couple of use cases or proof of business? Then let Virtual Mayor Challenge help you to make the next step:
increase your visibility in the proptech community and enlarge your network

get tailored coaching on business development

get access to AINS Ventures experts and AINS CVC program, your chance to be seriously considered by AINS Ventures as a potential investment target

pilot your solution in the biggest smart city project in the Nordics and potentially other projects by AINS Group.
Let's move forward!
Niko Ferm
Development Manager – City of Espoo
Niko Ferm is a development manager in the strategy unit of the City of Espoo. In addition to general strategy work, Niko is working with Smart City development. Currently focus is on piloting in Kera area, where Espoo is building an international example of a digital urban platform with key partners.
Jaakko Jauhiainen
SVP, CTO | AINS Group (A-Insinöörit Oy)
Jauhiainen's current position is SVP, CTO at AINS Group. Jauhiainen is in charge of the AINS Group startup program as a corporate business angel and works closely with both internal and external startups as well as with the startup community. Jaakko has also experience from startups and has been a co-founder. Jaakko Jauhiainen has a M.Sc. (Tech.) degree and eMBA from The Executive of school of Business from Technical University of Helsinki (currently Aalto University).
Ilkka Hyssy
SVP, CFO | AINS Group (A-Insinöörit Oy)
Hyssy's current position is SVP, CFO at AINS Group. Hyssy is a key player in the AINS Group startup program. Hyssy is a financial professional with strong business management experience from forest, defense and consulting industries. Hyssy has worked for example for Pöyry, M-real, Patria and PwC and A-Insinöörit. Being humble and still admitting to have succeeded.
Visa Friström
Head of Partnership Development – KONE Corporation
Vesa Friström is in charge of all global partnership developments with large technology companies and startups at KONE Corporation. Vesa has a long experience in business development and sales from ICT and TELCO industries. Visa has also experience form startups and has been a co-founder.
Peter Vesterbacka
FinEst Bay Development
Peter Vesterbacka served as the Chief Marketing Officer and Mighty Eagle of Rovio Entertainment Oy until summer 2016. Previously he has founded among others Slush, MobileMonday and Ambitious Africa. He is a very known and active persona in the startup community around the world and a frequent speaker at conferences. Peter was selected by Time Magazine as one of the most influencial people in the world in 2014 and by Politico in 2019 as the "Boring Visionary" of Europe.
Kustaa Valtonen
Random Ventures
Kustaa Valtonen is an experienced sales and board professional. He has more than 13 years of experience from HP and Microsoft having worked with their biggest clients. For the last 8 years he has worked as a full time business angel helping a large number of startups around the world to get funding and grow their businesses.
Virtual Mayor Challenge process
Applied teams will be reviewed by the internal Virtual Mayor Challenge jury before October, 12. Selected teams will get a notification by email and will pitch to an expert professional jury at the pre-event on October 16, which will be broadcasted live by RecoTech. 
The final winners of the Virtual Mayor Challenge will get one month of top-notch coaching on idea validation/enhancement, business development and R&D from AINS and RecoTech experts. 
Virtual Mayor Challenge winners will pitch their refined idea at RecoTech main event to an international audience of 2000+ industry professionals and investors on November, 18.
Are you ready? Apply and make it happen!
More information about the

concept:

Jaakko Jauhiainen, SVP, CTO                       

M.Sc. (Techonology), eMBA 

Mobile +358 400 448 913
About AINS Group
AINS Group is a leading Finnish engineering and construction management company, which embraces entrepreneurship and digitalization and works closely with startups. 
AINS Ventures Startup program is the corporate venturing program (CVC) by AINS Group. 
AINS Ventures is an investment company owned by AINS Group which invests in both internal and external startups.