Recotech goes to beach!  Biitsi Pasila is 2,000 m², +26 degrees and sand under your toes, in the darkest November – no slush guaranteed!
Biitsi is built below the Mall of Tripla in a pre-excavated subway tunnel, making it a globally unique construction project.
Mall of Tripla
Down Under, P4 floor
00520, Helsinki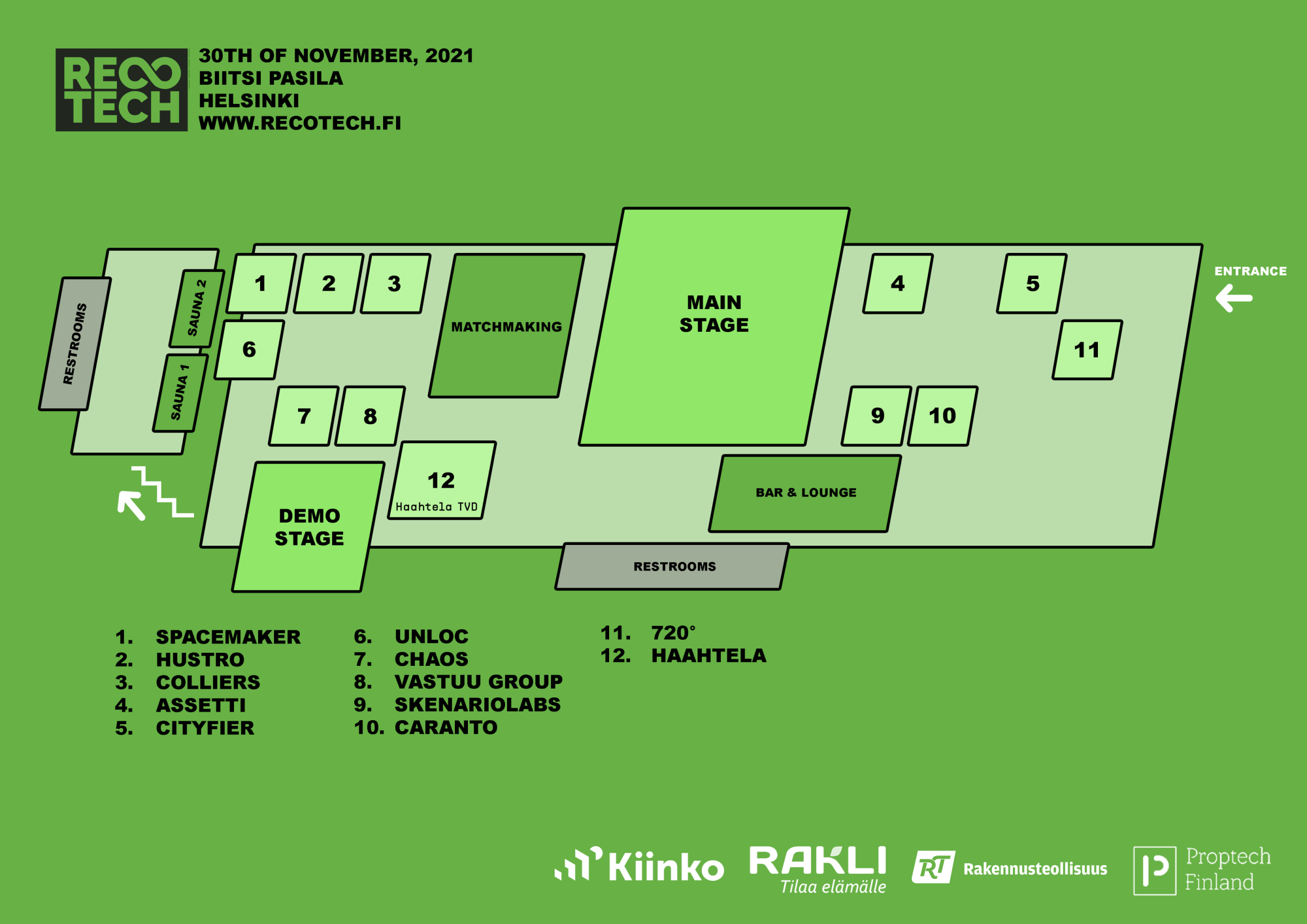 How to Arrive?
By public transport
If you come through the mall, follow the yellow Down Under-signs that lead to elevators. Press the P4 floor and upon reaching the parking garage, continue to follow the yellow Down Under as well as Biitsi.fi guided tours that will eventually lead to Biitsi. Book here for about 10 minutes during peak hours.
Coming outside the mall
When you come outside through Pasilansilta, you will find on the left side of the main doors a grey yellow colored Down Under elevator. Use that and press floor P4 and then follow Down Under as well as Biitsi.fi guided tours leading to the corridor to the other end where we are located.
Stairs you can find from 1st floor between K-Supermarket and elevators.
By car
Drive to the Mall of Tripla parking garage, use elevator to floor P4 and follow the Down Under -signs.
Long story short: FOLLOW THE YELLOW SIGNS (Down Under) + P4 floor
WATCH THE RECOTECH 2019 AFTER MOVIE
ReCoTech Boosts Your Business!
Novel ideas – Contacts – Clients